Reading Time:
3
minutes
It took me a long time to fall in love with Kyoto – about ten years. But this year the magic happened, and now I feel the urge to share those places that made me really fall in love with this incredible city, so here we go, with this brief must-see list!
Must-see places in Kyoto
#1. Fushimi Inari Taisha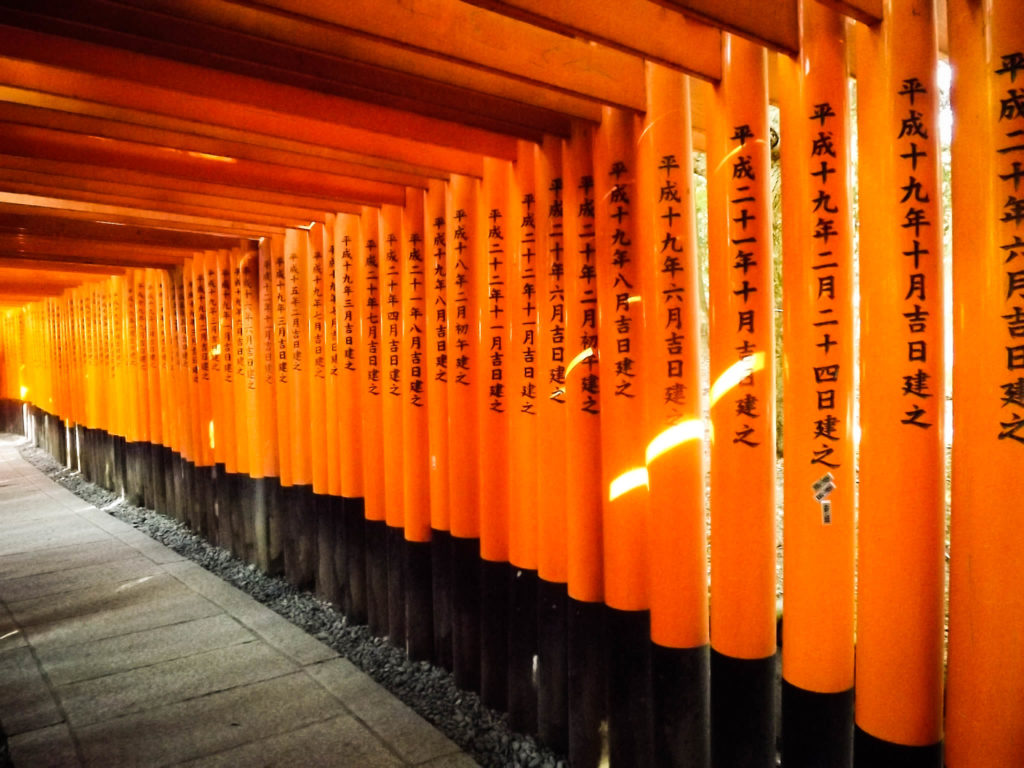 Yes, I know. This is – probably – the absolute tourist spot in the whole Japan (maybe along with the Shibuya crossing), and yet you won't be able to understand the power of Shinto until you walk under these red torii, possibly at night.
Nowadays the shrine is very crowded, so I suggest you to be careful while planning the trip here, but I promise it deserves the extra effort.
READ MORE: Fushimi Inari taisha
#2. Sanjusangendo
Not really one of the first temples you pick here (usually visitors prefer the Kiyomizu-dera, or the Kinkakuji), this Tendai temple will leave you speechless. You will find yourself in front of 1001 human-heigh golden statues of Kannon, looking down at you will you walk in the 120 meters long main hall.
You will feel at the same time powerless and incredibly safe, with the big centra Kannon looking at you with peaceful, quiet eyes.
#3. Central JR Station
For me, in Italy train station equal criminals and danger. So, this was a little bit of heaven – like many other japanese stations. The building is immense, with lots of restaurants and department stores, and with an incredible rooftop looking over the city and games of lights along the staircases.
I really suggest you spend a little time here, to fully understand what trains and train stations are in Japan
#4. Arashiyama district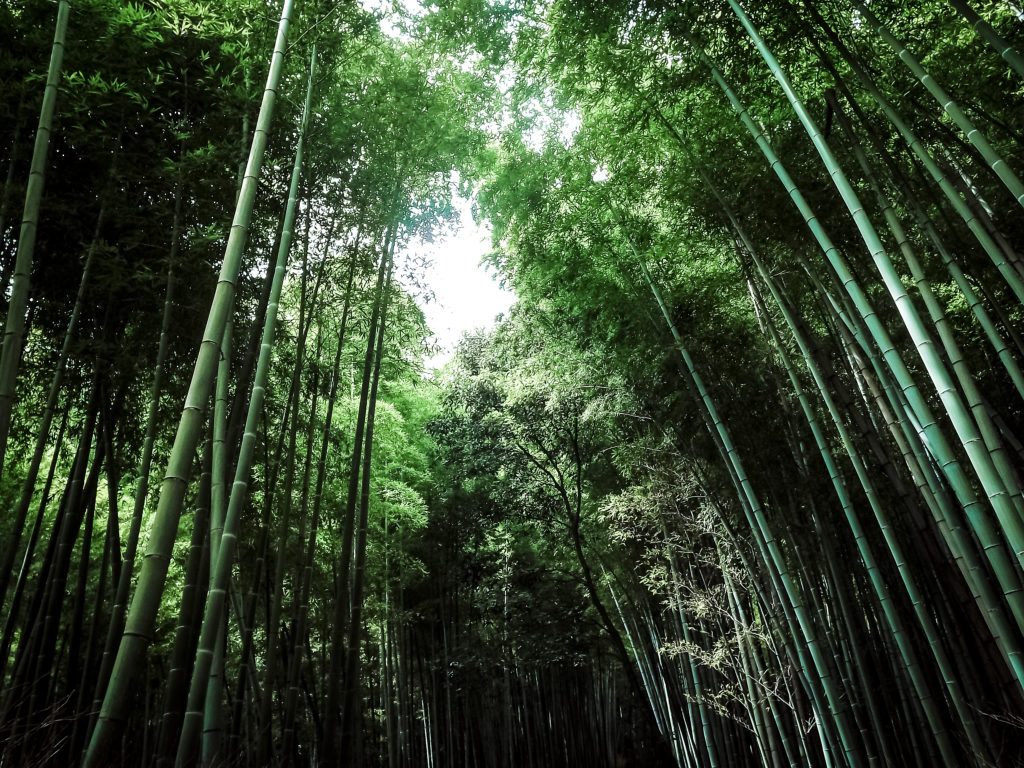 Mainly popular for the bamboo forest, this area is actually dotted with many different things to do and enjoy: the monkey park, the lovely Togetsukyo ("moon crossing") bridge, the Tenryu-ji zen temple with one an incredible garden and a lovely mountain views, the Okochi-Sanso traditional house – one of the top sights in Kyoto… so, I would strongly suggest you plan a full day here because it clearly deserves it!
#5. Ponto-cho and Kyoto nightlife
As the whole country, Kyoto is extremely safe even at night, so I will recommend you try and experience some very local nightlife: avoid areas like Gion – too many tourists looking for geisha – and focus on more characteristic like Ponto-cho, an alleyway filled with bars and restaurants, or the Kamo river banks with lovely places to eat and drink at sunset.
What about you? What was your experience in Kyoto? Let me know in the comment section!