Reading Time:
5
minutes
I have to admit it, I love Tokyo. A piece of my heart is still there and I can't wait to be back, and I always suggest to visit Tokyo when people ask me tips to travel to Japan. A lot of people tend to picture Tokyo as a modern monster, a jungle of skyscrapers, giant screens and strange people walking around. It has giant skyscrapers, billboards and strange people, of course; but there is so much more to it, and such a variety of landscapes that it is hard (and extremely wrong) to shrink it to one common stereotype.
Tokyo for the first time visitors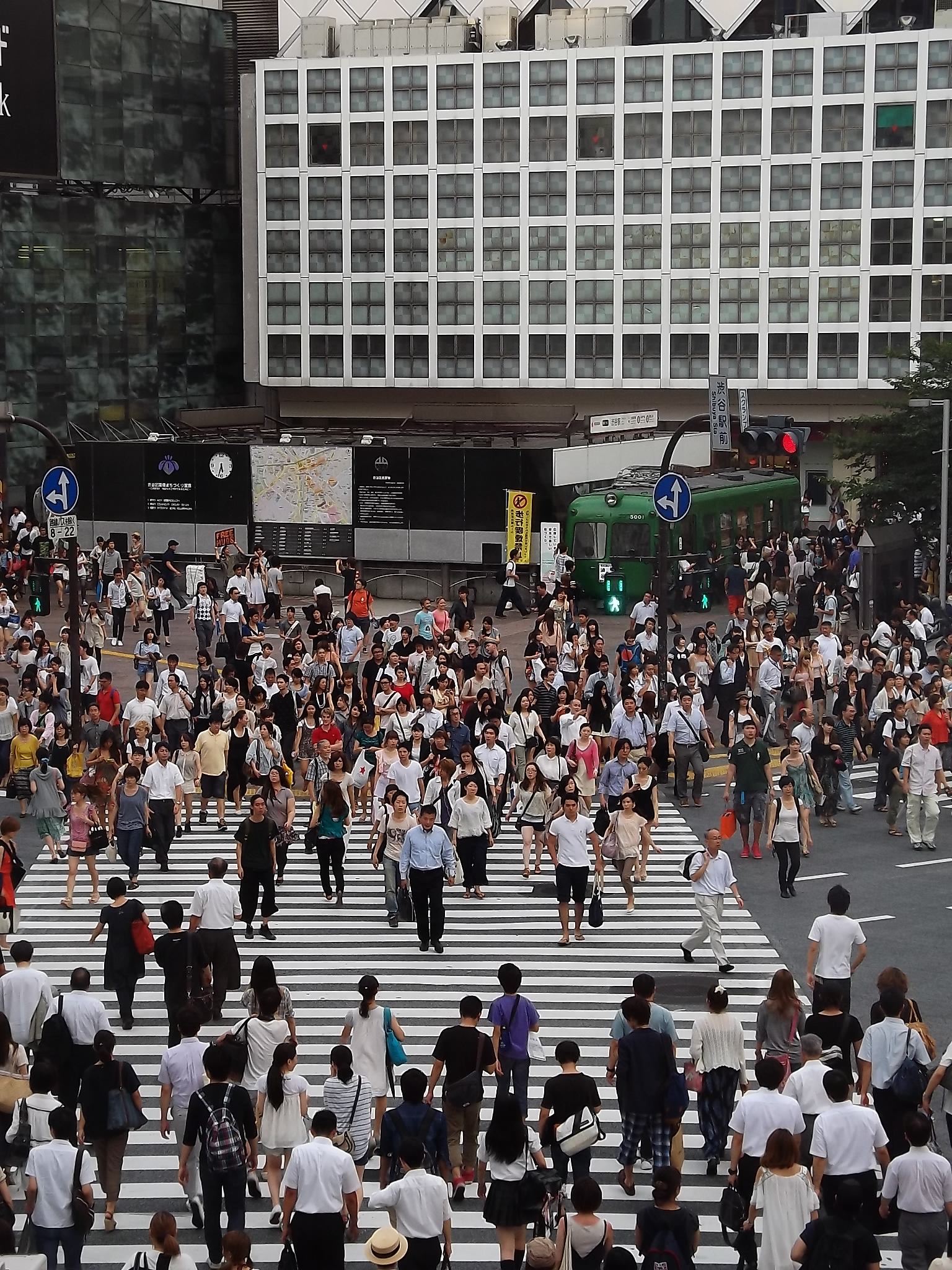 For the first time visitor, I will of course suggest some very popular spots, which are in a way a must-see when you arrive in the city:
Shibuya crossing. You may already know it from several movies, and maybe you don't feel to end up in such a clichè, but being there, in the middle of the crowd that moves together like a wave, is worth the travel.
East Shinjuku. Yes, again a very popular neighborhood, but you will find here a variety of shops, bookstores, department stores, restaurants, izakaya, game centers, mainly everything you can imagine.
Tokyo tower. Expecially by night, it will offer an amazing view over the thousands light of the city in the dark; even if the Skytree is now quite taller (and beautiful, btw), this remains one of the most significant symbol of modern Tokyo
My must-see places in Tokyo
Beyond these areas, there are many other jewels that worth discovering: here's my selection
Akihabara
Of course. I am a nerd, a geek, whatever you want to call me. I love love love manga, I adore anime and I am crazy about video games. Entering Akiba is like finding a personal Mecca, my Cockaigne where I can finally find all the books, all the gadgets, all the geeky stuff I won't find anywhere else. I suggest you take a look at these options on what to do in Akiba, to fully enjoy the neighborhood.
Yoyogi park
Among the many green spots in Tokyo, the Yoyogi Koen. The park is in the vicinity of Harajuku neighborhood and the Meji Jingu, close to shopping and restaurant areas. It is a magic place, a green paradise full of artists, small concerts, street food stops for a leisure sunday. It is the perfect spot to enjoy sakura in Spring, and a very nice alternatives to the traditional shopping afternoons.
Tsukiji Fish Market
Now about to close and to move its location, the Tsukiji fish market is a must-see. It will force you to wake up at dawn to actually witness its madness and the rush of the buyers and auctions, but it will also reward you with amazing sushi that you can taste in one of the many small restaurants of the area, honestly one of the best sushi ever. I have to admit, it can be quite a shocking experience, literally bloody and messy. Yet, it is a significant piece of history, economy and culture of the city.
Yasukuni Jinja
You may have heard about this shrines and the many controversies it raised through the last century. The Yasukuni Jinja, locate in the heart of Tokyo, the Chiyoda district, is a Shinto shrine where, after WWII, various military leaders (considered war heroes) were enshrined as gods; of course, given the war situation and the violence of the conflict, this decision caused several reactions both within and outside Japan.
Notwithstanding this debate, the shrine is amazing. A wide space, with cherry blossoms surrounding you while you walk between the amazing ponds. A relaxing and calming atmosphere in spite of the huge number of visitors all year round.
Neko café and the new Fukuro cafè craze
I guess to most this is no news; neko cafè appearing all over the world (I myself can count two of them in my hometown, Turin) but still, it is an experience that is always fun. A little newer, owl (fukuro) cafe are taking over the city: this is one thing I absolutely need to do the next time I am in Tokyo, but if you browse Youtube it is a profusion of videos on the topic. I still have to make up my mind about the ethic behind this new trend, it may have some downside (especially for owls), but as far as I witnessed, cats are offered a far better future than most of our neighborhood kittens.
Walking around Tokyo
I know this may sound weird, given the vastness of the city. Yet, it has been an habit of mine for my whole stay, and it allows you to discover otherwise forgotten jewels. I used to walk from roughly the Imperial Palace, in Chiyoda-ku to Ikebukuro, in the north-west area of the city; it was almost a 2 hours walk (and once or twice I admit I got lost), but you can see the amazing changing in the faces of the metropolis while you shift from Chiyoda to Shibuya, from Harajuku to Shinjuku and finally to Ikebukuro. Getting lost in the city is still the best way to discover it.
What about your experience in Tokyo? Do you have any other places you prefer? Would you like to know more about these spots? Let me know in the comments, or write me using the following form