Reading Time:
4
minutes
I received instructions to call the school once in Okazaki, in order to have the school shuttle to pick me up. Let me repeat it. I had to speak at the phone (a huge effort for me), in Japanese, after what was more than one whole day without sleep (around 36 hours). I guess truly young people don't have problems with this; I had. Mostly with the three things combined.
Sleepy in Okazaki
Somehow, with my huge baggages, I found a public phone, and I managed to explain to the school secretary that I had finally arrived in town, exhausted and without the language skills to go beyond the basic "ohayo gozaimasi, eki he tsukimashita". I must have appealed a huge deal of piety since I convinced her to speak in English, telling me a car was on its way to pick me up. And indeed in less than five minutes, the shuttle arrived, with a surprising irish man behind the wheels who never in a thousands years would have spoken anything different than Japanese; he drove me to the school where I could introduce myself to the reception, and I got my room keys for the next six weeks. Whatever they tried to explain me in that moment, was completely erased. Even more, was never understood. I barely stood up, with my wide open smile, dozens of bows and thousands "hai, wakarimashita". All lies, I just wanted to jump in a bed.
I arrived in my room in the afternoon. The dorm, ten-minute walk from the school, was the only solution left (and the cheapest), since homestay and private housing were no longer available. In the end, it went well. My floor, exclusively for female residents, was clean and silent (at least at the beginning); the room was small but clean and somehow cozy with its sobriety. The bed was hard, so damn hard. After checking the internet connection, I fell into bed. I wanted to sleep much more, but hunger started to show and I needed to run some basic errands. Since in the same school I knew two girls from my same university (we meet for the first time just before their departure), they led me to the closest Daiso, a 100 yen supermarket. Beside some basic food, I bought what I forgot (or broke), and still drugged by heat and sleep, I headed back to my bed. My social skills, usually already below average, reached their lowest point.
The first 48 hours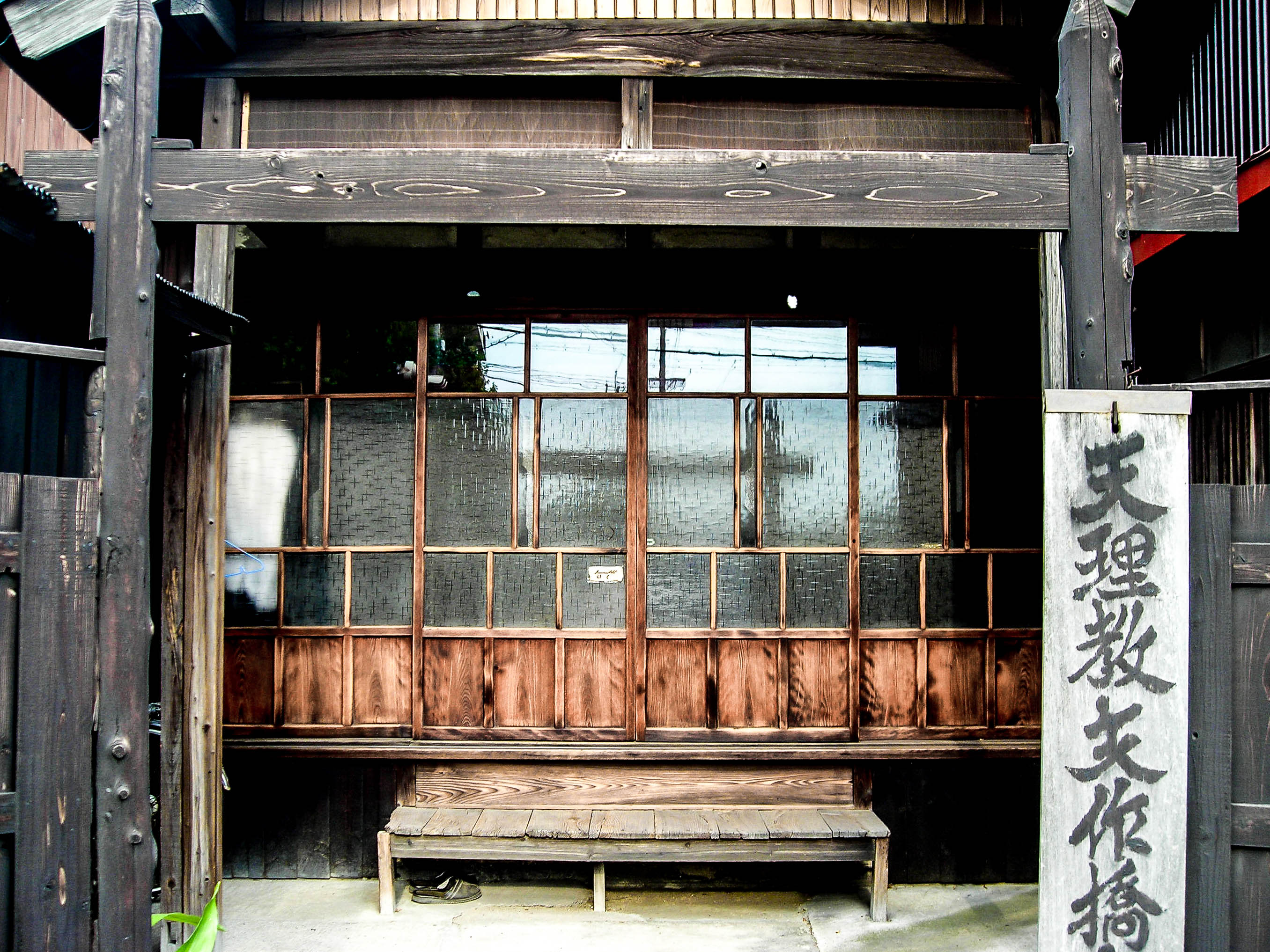 Luckily, I had a few days between my arrival and the beginning of the lessons.
I must admit that my first 24/48 hours in Japan were both physically and mentally a disaster; exhaustion wouldn't leave (and jet leg didn't help), heat was unmanageable, I couldn't eat anything and frustration for the language was at its peak. I remember another thing that proved strange for me in Japan, a smell. Still today I don't know what it is, but it is a sweetish smell that seems to be soaking the walls, moving in the warm summer air. It is a smell I found again, in the following years in the hot season, a smell of rice, maybe wood, or maybe something completely different. I really can't say. Now I remember it with nostalgia. Back then, it didn't help me recover my strength, creeping into my nose and covering all other smells.
The third dat, after the language test (one of those experiences built to kill your self-esteem), I finally resurrected. Beside the two italians girls, I started some small conversations with other human beings, and I ate my first meal in the bar in front of the school – I still have in my eyes those tables, the wooden counter, and the amazing young and tall bartender with long hair. My first real meal in Japan was a dish of "pasta all'arrabbiata". Embarassing. Tasty. Redeeming. From there, my love story has been without (almost) any jolt.
And finally I could enjoy Okazaki
In the following days, the everyday life finally took its shape: early wake up in the morning, lessons from 9 a.m. until the early afternoon, then the rest of the day for homeworks and walks around the town. It took me some time to get used to the teaching in Japanese, not so much for the difficult understanding (I have to say, the teachers were magicians, and led us to a full comprehension of the topics), but because I couldn't express myself as I wanted to, and I found myself tangled in unknown words and familiar frustration. Luckily enough, human being is made to adapt, and within a week frustration left room for the challange. Baby steps, short sentences towards the mastering of the language.
Social relations too improved quickly, allowing me to enjoy the following explorations around Japan. Such wonderings began with what was closer to us: Okazaki and Nagoya.
It is really difficult to recall those feelings and images, but then again those were my first visions of Japan, my first landscapes, smells, tastes…and such a long time has gone by, and what remains are indeed only feelings.
Okazaki welcomed my with its summer, its heat and its cicadas relentlessly resonating in the air.
Despite everything, despite the following travels and the richer and deeper experiences, Japan for me is still this: heat, cicadas, silence. It is an image I can recall in my mind instantly, simply by retracing the path from the dorm to the school, or from the supermarket to the dorm, and I can retrieve those feelings that leed to a strong yearning deep down my stomach.
What about you? What was your trip to Japan like? Let me know in the comment, or feel free to use the form below